In our services, we provide top quality workmanship and materials!
Same day free estimates offered on Roofing, Vinyl Siding, Doors and Windows, and Gutters. Our Company prides itself on fair, affordable prices for top quality workmanship and materials. We have worked with the best roofing, vinyl siding, doors and windows, and gutters manufacturers that have passed the true test of time.
Click the images below for more information on our services.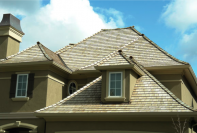 The roof is one of the most important parts of the house and keeping it in good shape is a priority to protect your home from weather-related damage. Donald Oliver Home Improvement can help you evaluate if your house needs a new roof or a repair. In both cases, we offer you top quality materials and skilled installers.
Roofing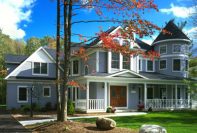 Vinyl siding is the most popular exterior cladding for a house since it is both durable and aesthetically pleasing. Donald Oliver Home Improvement offers a wide variety of siding materials and styles. We evaluate products on the market that best meet our clients' needs, and chose to carry only the highest quality materials for your home.
Vinyl Siding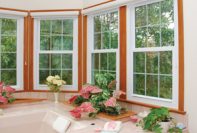 Replacing doors and windows is always an investment. Low maintenance, noise reduction, better lighting and ventilation are only part of the payback. New doors and windows help you save on electric bills since they keep your home warm in Winter and cool in Summer. In order to bring you the best, Donald Oliver Home Improvement combines the latest technology in energy efficiency with the most suitable design for your home.
Doors & Windows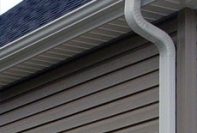 Gutters may not be the most glamorous home accessory, but installing a new gutter system can be one of the most critical of all home repairs. Properly installed gutters protect your home from water damage that causes rotting wood, cracks, warping, stains and structural problems. There are several levels of gutter systems and Donald Oliver Home Improvement will help you to decide which solutions works best for your home.
Gutters