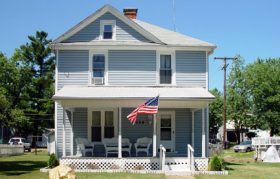 Vinyl Siding makes your home look like new and even cuts energy costs!
Donald Oliver Home Improvement offers a wide variety of vinyl siding styles, but all of them combine authentic wood beauty with unmatched performance. All our siding products are long lasting, energy efficient, and developed from some of the most advanced technology on the market.
Proper installation of vinyl siding is just as important as the material installed. Even the highest grade product will not function well if improperly installed. But that is not a worry with Donald Oliver Home Improvement because our installers are seasoned professionals who passed the true test of time and pay special attention to detail during the installation.